Hey everyone. I posted this in the for sale forum too, but i figured posting this here would get this piece known faster. I bought this from a friend at a SodaBlasting shop about a year ago for 100 bucks for my friend with a 1994 SHO, and then he ended up selling it.
Its missing one piece to it, and one of the pieces (the strip that connects the intake runners to the larger pipe) is cracked, but looks like it can be easily fixed.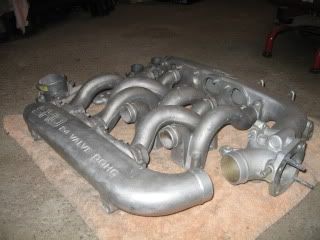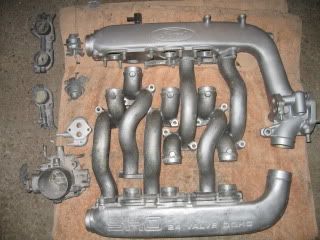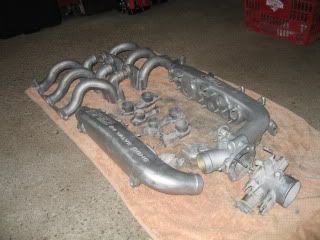 Im not asking alot for this at all. If you want you can just PM me an Offer. I'd rather see it goto someone who acually needs it so i dont have to throw it out. If you have any question or concerns fell free to email me or PM me.
-Thanks guys
____________________________________
2002 Subaru Impreza WRX - some mods
1997 Vortech V-1 Rio Red Cobra - R.I.P.
1994 Mustang GT - SOLD
1994 Thunderbird SC - SOLD