Reeeeeeeeeeeeeeeeeeeeeeeeeeeeeeee!!!
Established Member
Joined

Nov 10, 2008
Messages

7,980
Location
You might be right, I don't know. And it seems realistic IMO. To go from $400k to $275k that is a decrease of about 42%. If you apply that to my situation, the value of my home would be about $575k. If you told me I would buy a house and in 2 years the value would increase by $50k I'd be happy; that's about 5% growth per year. Seems "normal" to me. For a home's value to be artificially pumped up by over $300k in 2 years is unrealistic. Easy come, easy go!

Your scenario also seems more likely given the fact that wages/compensation are becoming stagnant again after increasing rapidly over the past year or so. With workers' pay not increasing dramatically, they have less spending power.
It's crazy how different every market is…
Florida I4 corridor you can find some nice homes all ranging from 700k down to 450k with reasonable starter homes in the 250k range.
Memphis TN, that Market is gorgeous.
Same with KC Missouri.
Here in Colorado, Denver Metro…..
330k will get you this sweet little shit box lol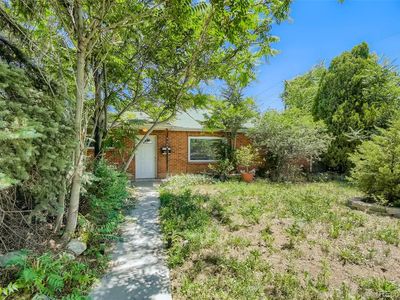 For sale This 1176 square foot single family home has 3 bedrooms and 2.0 bathrooms. It is located at 9260 Fir Dr Thornton, Colorado.
www.zillow.com